Digital RJH5005 12-Stand Orbital Mechanical Shaker is available at the cheapest price in Bangladesh.
Features:
Orbital Mechanical Shaker
Brand: Richard James Hilfiger UK
Model: RJH5005
Country of Origin: China
RPM: 20 ~250 / per min. (Accurate)
Counting System: Digital & Super Accuracy
Stand: 12 Stands
An orbital mechanical shaker is a device that is used to shake various types of containers with a circular or elliptical motion. This type of shaker is often used in laboratories to mix various types of liquids. In Bangladesh, these shakers are often used in the food and beverage industry to mix and shake various types of food and beverage products.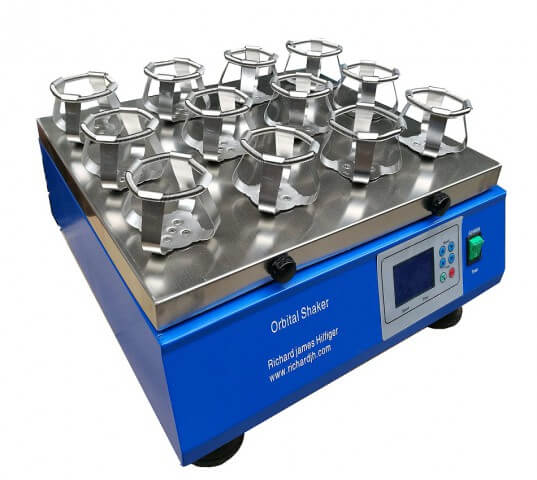 Please Call for the latest price of Orbital Mechanical Shaker in Bangladesh| 01973-804932; 01817-638619